Growing up, Alicia Ibarra was taught to be wary of police or other people in authority.
"Being a minority, I felt as I had that feeling of feeling helpless when we wanted to ask for help," said Ibarra, a Sunnyside resident. "I want to help people who have that helpless feeling."
Ibarra, who is working on her master's in law degree through Regent University in Virginia, is getting help toward her goal of becoming an attorney. She and 18 other women are the first recipients of grants from the Women of Color Legal Education Fund.
The grants, which ranged from $2,000 for women already enrolled in law school and $1,000 for those in prelaw programs, were presented Wednesday during a ceremony at the Yakima Valley Community Foundation, which administers the fund.
The fund was established by the Yakima chapter of Washington Women Lawyers with the goal of encouraging more Latinx, Native and other minority women pursue legal careers.
Bree Black Horse, president-elect of the Yakima WWL chapter and a co-founder of the fund, said Wednesday's event was just the beginning of an effort to diversify Yakima County's legal community.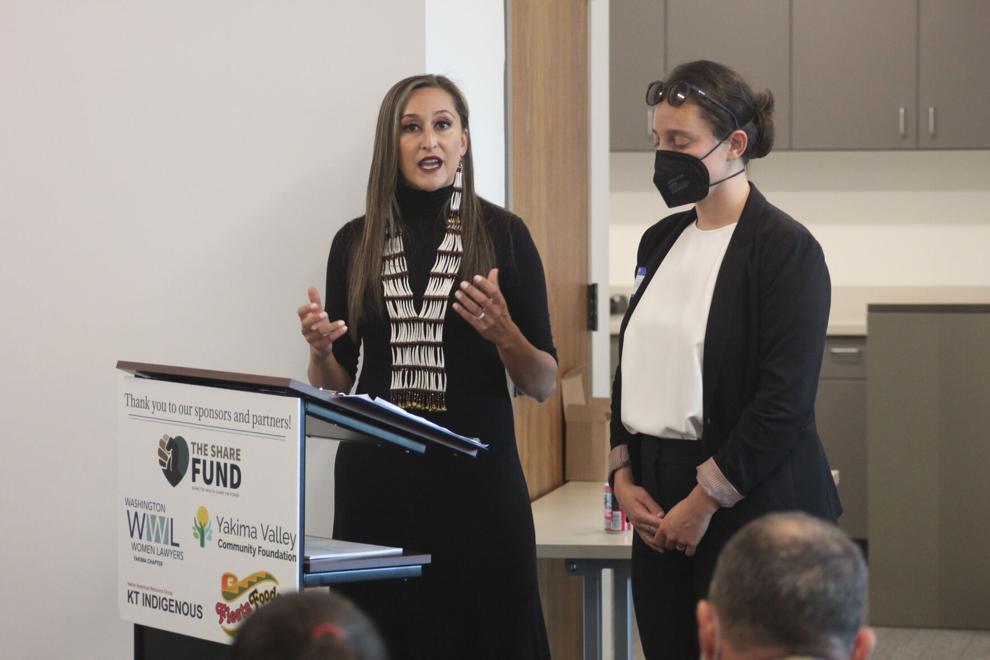 Black Horse, a citizen of the Seminole Nation of Oklahoma, said once the recipients complete their training, the group will double the number of minority women lawyers practicing in the area, as well as serve as role models for other women of color.
"That's what I love about this class of scholars," said Black Horse, a senior associate with Kilpatrick Townsend in Seattle. "They want to serve their community."
A 2020 survey by the American Bar Association found that less than half of 1% of lawyers were Native Americans, even though Native people represent 1.4% of the population. Hispanics and Blacks each represent 5% of all lawyers while 2% are Asians.
The fund started with a $30,000 grant from The Share Fund, which focuses on racial and gender justice. By having the community foundation administer the fund, it ensures that all the money goes toward the intended recipients and not lost in administrative costs, said Estakio Beltran, director of advocacy and community innovations for the foundation.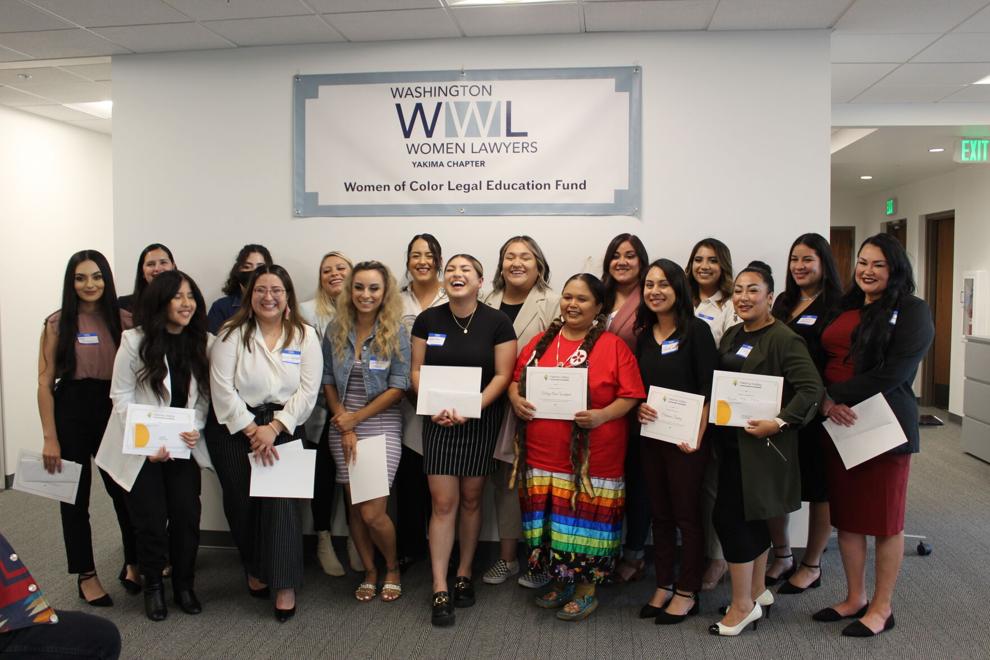 Keally Cieslik, WWL chapter president and a co-founder of the legal education fund, said for the first round, the group decided to give grants to all 19 applicants.
Two recipients who are already in law school are getting $2,000 each, while 17 pre-law students are receiving $1,000. While it seems insignificant compared to law-school tuition — University of Washington's law school charges more than $40,000 a year in tuition for in-state students — Cieslik said the grant is life-changing for these students.
"One thing we heard commonly (in reviewing the applications) is the need for a good laptop," said Cieslik, an attorney with the Northwest Immigrant Rights Project in Granger.
Mary A. Wahpat, who is getting ready to take her law-school admissions test, said the grant is making it possible to juggle that with raising her three children and a nephew.
"Being a single parent made me prioritize the choices for my family," said Wahpat, who earned a bachelor's degree in American Cultural Studies at Heritage University and an MPA degree at Evergreen State College.
Wahpat, who serves as an associate judge on the Yakama Nation Tribal Court, said her goal is to come back and use her law degree to focus on American Indian and natural resources law, and bridging the gaps between Native Americans and the American legal system, which she said affects many aspects of tribal life.
Cheri Root, a White Swan resident, said the grant will help her cover basic expenses connected with going to law school.
Root, who's planning to attend Seattle University, wants to go on to advocate for the Yakama and other Native people, who she said are underrepresented and have suffered abuse through the years in the legal system.
"I've seen injustices done to Yakama and other tribal members," Root said. "(Loss of) rights of way, treaty violations, children being removed from homes illegally, farming disputes."
Root and other scholars said they saw Black Horse and newly appointed Yakima County Superior Court Judge Sonia Rodriguez True as examples that they can make it through law school and serve their communities.
Rodriguez True told the recipients to help make the judicial system reflective of the people it serves, both by completing their law education and encouraging others to follow in their footsteps.
"I am the first woman of color to be a Superior Court judge. I am the sixth woman (to serve as a judge) in the history of our court," Rodriguez True said. "I'm proud to be the first, but I'm tired of being the first. I want to swing the door open so we're not few and far between."
While law school will be hard, Rodriguez True told the recipients that they can get through it by working hard and accepting help from those who offer it. She recalled how a law professor helped her get the credits she needed to graduate and, later, how Judge Gayle Harthcock, whom she is replacing on the bench, supported her bid to become a judge.
Rodriguez True also called for the WWL to push to have a law school established in the region, making legal education more accessible to people in the Valley.
https://www.yakimaherald.com/news/local/life-changing-grants-given-to-19-women-of-color-to-study-law-diversify-legal-system/article_7a637898-2af2-11ed-8dc6-73eae1499f5e.html